At a Glance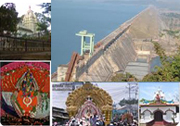 Sambalpur is a prime city in the state of Odisha. It is the heartthrob of Western part of Odisha for its vivid social, cultural, political and economical identity. It was established in the year 1528 by Raja Balaram Dev. It is situated in the bank of river Mahanadi and is enriched with natural surroundings. Maa Samleswari is the presiding deity of the city and its name has been derived from that of Goddess Samlei. Sambalpur is famous for Hirakud Dam, Sambalpuri Sarees, Sambalpuri folk songs and Dance, the Sitalsasthi festival and the leaning Temple of Huma. Several traits of the culture like Sambalpuri language, Sambalpuri dance, Sambalpuri songs and Sambalpuri sarees have held a national identity and it is now being admired by people outside the region.
Brief History
Sambalpur region was popularly known as Hirakhand from ancient times. Ptolemy has described the place as Sambalk. According to Tavernier the French traveler and Edward Gibbon the English Historian, Diamonds were exported to Rome from Sambalpur.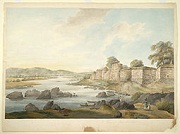 The history of Sambalpur exhibits many evidences of its contribution towards the struggle for freedom of our country. Veer Surendra Sai , Madho Singh, Hatte Singh, Kunjel Singh, Aairi Singh, Bairi Singh are those freedom fighters who led the revolution against East India Company rule even before Mangal Pandey initiated the 'Sipoy Mutiny' and are still recognised for their contributions.
Educational Institutions
Sambalpur also encompasses in its territory two small but vital towns named Burla and Hirakud. Educational institutions like Sambalpur University, Veer Surendra Sai Medical College, Veer Surendra Sai University of Technology, Gangadhar Meher College, Government Women's College, Orissa Medical College of Homeopathy has awarded Sambalpur the title of 'Education Hub'.
Industries
HINDALCO Hirakud, Samleswari Sponge Iron Ltd, Bhusan Steel and Power Limited, Vedanta Aluminium Limited, Aryan Ispat & Power Ltd and many more industries have made Sambalpur an 'Industrial Zone'. The architectural charisma of Hirakud Dam attracts huge number of tourists to the town. The history of modern Odisha starts with this multipurpose Dam project.
Many small and large scale industries are established in and around Sambalpur and in near future many new industries are in the process to mark their presence. A Comprehensive Development plan has been approved for Sambalpur, Burla, Hirakud, and 67 villages between Sambalpur and Jharsuguda by the Sambalpur Development Authority. A 'Satellite Township' plan is in process for which 2000 acres land is acquired in between Sambalpur and Rengali as a result of which a twin city relation would develop in between Jharsuguda and Sambalpur. Jharsuguda is also a well known Industrial District of the state.
Transporations
The city is rich in road communication and gets linked with all parts of the country. NH-6 links Mumbai and Kolkata, NH-42 links Sambalpur and Cuttack, SH-10 links Sambalpur and Rourkela. NH-42 is linked with NH-5 at Cuttack and proceeds to Chennai via Bhubaneswar and Berhampur.
Veer Surendra Sai Airport in Jharsuguda is Domestic Airport Inagurated my PM Narendra Modi. It is primarily used by It has been proposed to be developed as International airport. Flights were first started by SpiceJet on 31 March 2019, making Jharsuguda Airport the second operational airport in Odisha.
Administrative Capital
Head Office of the Northern Range Revenue Divisional Commissioner and Northern Range Deputy Inspector General of Police Head Office of Mahanadi Coalfields Limited and East Coast Railway Divisional Office located at Sambalpur provide administrative importance to the city.
Future Plans
Prestigious institutions like Sainik School, Police Training School, etc. are being planned to be developed in near future. State Government has signed MOU in PPP mode for 'Super Speciality' hospital with accommodation strength up to seven hundred beds.
The city has a population of nearly 6.36 lakhs people and the population is growing up day by day as a result of massive and rapid industrialisation. People from other states are migrating to Sambalpur as it has become a hub for employment opportunities as well as business opportunities
In near future there are chances that Sambalpur (including Hirakud and Burla) will develop into a municipal corporation. There are many places of tourist's interest near Sambalpur town as well.