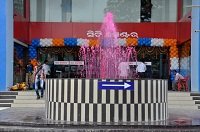 City Centre is the first and biggest mall of Western Odisha representing a perfect destiny for your business to initiate. It is the first complete mall with a hypermarket, retail, food court, entertainment and multiplex thus providing the ultimate shopping experience at Sambalpur. The mall has a range of basement + Ground Floor + First Floor + Second Floor + Mezzanine Floor + Multiplex Floor and is spread across the area of 2.25 acre plot with an absolute beautiful facade to attract the crowd.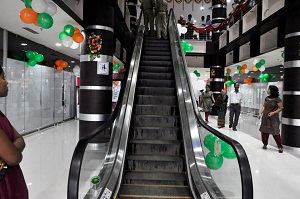 The mall is designed with a modern approach, its segmented thematically with a view to provide easy access to the shoppers to see all the shops in a single glance. With its wide mix of retailers, F&B and entertainment, it gives residents of the catchment different reasons to visit regularly and yet have a varied experience. Thus making it western Odisha's best leisure destination.
Every element in this premier development is designed to meet exacting standards quality. Moreover, the perfect setting promises an unsurpassed level of elegance and offers all the inherent benefits of a large commercial complex located in the heart of Sambalpur , it is easily accessible and safe location.
Our Mission
Our mission at City Centre is to work towards creating extraordinary retail spaces, which has something for everyone. We cultivate a rewarding and empowering work environment, where we strive for excellence, encourage innovation and presentation of teamwork.